Lack of Diversity + Lack of Inclusion = Lack of Brand Power
To all of the global brands out there…do not say that you have not been warned!
The ongoing push for greater social diversity and gender equality rages on, with numerous movements keeping the debate fires burning. Nonetheless, Beyoncé is showing that brands and organisations that ignore these factors are simply dinosaurs (metaphorically speaking of course) blindly walking into extinction.
The process of extinction is such a gradual process that like the old Aesop fable of the tortoise and the hare, we often believe that it will be a while before it catches up with us but we all know the outcome. Further examples of this can be seen in the ever growing changes we see in our high street and the decline of physical footfall to digital purchase. That in itself is a totally separate article and so we will stick to the point at hand.
The tortoise's legendary slothful pace only served to breed complacency and arrogance that were the real determinants regarding the surprise outcome, but can we really be surprised? Perhaps not in this day in age, when FOMO (Fear Of Missing Out) reigns supreme.
This year, Beyoncé became part of the Adidas family, as a result of Reebok, a global brand, missing the subtle shift in attitudes and beliefs that we are seeing more and more consumers being influenced by. Beyoncé doesn't need the money.
Now, let's be clear on one thing, Reebok has an excellent record of working with sports stars, entertainers and personalities from all walks of life, including her husband Jay Z who has previously worked with the brand in 2003. A lot has changed in those 16 years, most notably how much care personalities, consumers and influencers take in aligning themselves with brands, becoming viral brand ambassadors as a result.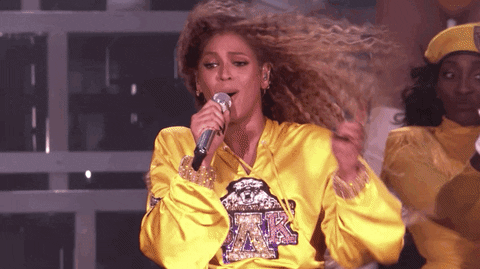 It 'may' have been the Jay Z connection that got Reebok the opportunity ahead of their rivals in the first place, however, was it arrogance and complacency that allegedly caused the sports brand this outcome? Again, Reebok as a brand has always enjoyed a certain degree of sporting and cultural endorsement but then again, so has Adidas (pioneers with RUN DMC), Puma (Tommie Smith and John Carlos – #THIRDSALUTE social media campaign) and a number of other brands, most notably Nike who perhaps have the best record of challenging attitudes of diversity and inclusion (Colin Kaepernick).
As industry facilitators of brands and services the world over, this surely has to serve as a stark warning to all of us too?
Our Founder Alex has been a long time ambassador for social inclusion and diversity. These goals were key factors in his decision to form By Creative, in which gender change and social diversity are not just part of the recruitment process but also part of the everyday agency culture when it comes to brands and organisations we partner, work for or collaborate with.
As a founding member of UKBT, he has taken the agencies beliefs into our day to day working with clients. Working with Islamic enterprises, women in tech and a movement (UKBT) that continues to strive to highlight the need for technological and creative based industries to stop missing out on growing talent pool within diverse communities.
New reports from ESPN's Journalist Nick DePaula claim that Beyoncé was also receiving offers from the Jordan brand, Under Armour and Reebok. DePaula claims that she walked out of a meeting with the latter brand, which ironically enough is a subsidiary of Adidas, due to its lack of diversity and representation.
"She had a meeting at Reebok and they had a whole presentation of everything, potential products, how this could all look, and she took a step back and said, 'Is this the team that will be working on my product?' and somebody said, 'Yes,' and she said, 'Nobody in this room reflects my background, my skin color, where I'm from, and what I want to do.' So, she took a step back and left", DePaula said during a recent appearance on ESPN's NBA program The Jump. Yikes!
ESPN Writer @NickDePaula reveals Beyoncé walked out of a meeting w/ @Reebok after she highlighted the pitch team's lack of diversity & non-existent representation of her background and skin color. ?

He also talks about Bey getting offers from Jordan (@Jumpman23) & @UnderArmour. pic.twitter.com/J2P3cvGw6I

— BEYONCÉ LEGION (@BeyLegion) April 5, 2019
Adidas clearly was able to impress the artist with its pitch. Speaking on the future partnership, Beyoncé said; "This is the partnership of a lifetime for me. Adidas has had tremendous success in pushing creative boundaries. We share a philosophy that puts creativity, growth and social responsibility at the forefront of the business. I look forward to re-launching and expanding Ivy Park on a truly global scale with a proven, dynamic leader."
Reebok has denied the claims that Beyoncé walked out of its pitch meeting; "The report that Beyoncé walked out of a meeting with Reebok due to lack of diversity is categorically false. Our discussions with Beyoncé and her team continued for several months after our initial meeting. We are disappointed that false information is being reported as fact," said a Reebok spokesperson via a written statement.
How is your brand, agency or client handling their next creative partnership? Does it require any aspect of diversity and/or inclusion? If the answer is yes, then is your brand partnering with the best professionals to help amplify your message and brand power to be the absolute best that it can be? Or are you inadvertently staring down another creative calamity tunnel like the infamous advertising moment of 2018, from the brand H&M? Have you considered how your outreach will engage or affect cultural representation?
There are so many questions to cover but the conversation does not end here. Positive solutions are only around the corner.
Feel free to share your thoughts and opinions in the comments section.
---